Why You Should Choose DivorceFiller.com
What makes us stand out
Contested Divorce
You'll spend at least $2000
Time-consuming, stressful, and expensive process for each spouse involved. Numerous court battles, high legal fees, judge intervention, can lead to years of litigation, wasted fortune, and a ruined relationship with your ex.
Find out more
Lawyer is not always available, dragging out the divorce process
Each spouse has to have legal representation, doubling legal fees
Process tension affects the nervous system and mental health
Uncontested Divorce
You'll spend as little as $139
*
with DivorceFiller.com
An attorney-free option that saves your time and energy. A peaceful process keeps conflict to a minimum speeding up the recovery time. DivorceFiller serves as a trustworthy assistant to ensure your convenience.
Get started now
100% satisfaction-guaranteed forms can be generated when and where it is convenient for you
Dedicated and professional customer support team
Unlimited access to completed filings for both spouses
Review and make changes without leaving your home
Full filing instructions for your particular state
Need More Details?
See the difference for yourself
| What's in question | Other tools' respond | DivorceFiller's respond |
| --- | --- | --- |
| How long does it take? | At least three business days | Three business days maximum |
| How much does it cost? | $300 is the average price tag | With DFF, it's just $139 |
| What about customer support? | The support service is not always expert and accessible | Top-ranked and caring customer support center ready to help |
| What's with expertise? | Many companies are quite young and inexperienced | DDF has been serving its customers for over 10 years |
Recent reviews
is quick and easy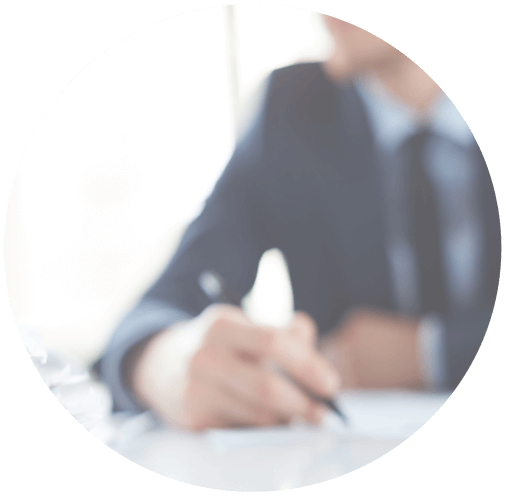 Common Questions
Is online divorce popular in the USA?
How does DivorceFiller help customers file for divorce?
Why do people prefer DivorceFiller?
Is DivorceFiller available in all 50 states?
Where do I have to file for divorce?
Is online divorce is suitable for couples with children?
What's the process of online divorce with DivorceFiller?
My spouse is a service member. Can I still use DivorceFiller?
How long will it take to prepare my forms?
Nowadays, a great number of people prefer to represent themselves in County Court, without any lawyers or other legal bodies. In the USA, according to the latest statistics, the number of Do-It-Yourself Divorce cases is growing more and more. The approximate percentage of people opting for online preparation of the divorce papers fluctuates from 60% to 80%.
The reason online divorce is so popular these days is that it's the most inexpensive way to terminate the marriage. Moreover, it is fast and reliable, and the court approves the divorce documents in the majority of cases.
We will assist you with every single divorce document you need for the County Court in your particular state. You can contact us every time you have the questions concerning the process of the papers' preparation. The systematic assistance of how to file for divorce is also available.
To begin with, we are highly focused on the quality of our work. We do realize that you are having not the time of your life right now, so the waste of nerves and money is not for you. Our online service is truly fair, and we do not have any extra charges, so the flat fee of $139 is the best variant right now. We prefer to work really fast, so if you supply us with all the required information, we will prepare the papers within the shortest time. It typically takes 2 working days. We have been working in the online divorce sphere for a lot of time, therefore, you can be absolutely sure in the security of our company. All these aspects make DivorceFiller the best online divorce option and provide you with the well-done documents to file with the court.
We provide our service in every single state of the United States. That is also our defining feature in comparison with our competitors. We take into account that the laws of each state regarding the filing for divorce may be different, and we bear in mind this fact. All other items that can be crucial in the preparation of the divorce documents are also dependent on the state requirements. We warrant 100% Satisfaction or your money back.
This is determined only by the specific Residency Requirements of each state. So, you may file for divorce in any state and county where the residency requirements are met by you and/or your spouse. No matter, where the marriage occurred.
If the parties are in agreement and able to cooperate, there's no need to go to trial. You may prepare for an uncontested case with DivorceFiller no matter if you have children or not. Point in our interview whether you ask for a child support, or you need to customize parenting plan or custody agreement. We have features to help with these issues.
To start the process you should answer some brief online interview questions about your family, property and required support (if any). It takes just about 20 minutes to provide DivorceFiller with all information we need to prepare divorce forms for your certain lawsuit. Then you'll need to download the completed forms along with the filing instructions.
Yes, you can. The main condition is to make sure your wish to divorce is mutual and a divorce is uncontested. Our interview contains the question about whether you or your spouse is on active duty in the military, so, we take this option into account. Notice, that military members may be considered to be residents of the state if they either live or are stationed there while on active duty.
As every case is unique a number of forms and papers may vary, and in some cases, you may obtain your divorce paperwork immediately. In general - we guarantee that all the forms would be prepared within 2 business days. We appreciate your time and value your trust.