Colorado divorce details
Disclaimer: DivorceFiller is not a law firm and its services, website and forms are not a substitute for the advice of an attorney. DivorceFiller provides access to computer-aided self-help services at your specific direction. DivorceFiller's website and written instructions provide general information about the divorce process only; we cannot give you any specific advice, opinions or recommendations as to your selection or completion of forms or your particular legal rights, remedies or options. DivorceFiller.com is a website that provides access to self-guided online questionnaires. DivorceFiller does not sell blank forms, and a user can download those on a court's website.
Communications between you and DivorceFiller are governed by our Privacy Policy but are not covered by the attorney-client or work product privileges. Your access to DivorceFiller's website is subject to and governed by our Terms Of Use. Any purchase from DivorceFiller is subject to and governed by our Terms of Service.
Uncontested vs Contested Divorce
An uncontested divorce is the better option for couples who are willing to terminate their marriage rationally. You are not required to hire an attorney or request help from a legal body. You also do not need to prove that your spouse is guilty because the judge will not reveal anything. Furthermore, it takes less time since it can be processed even without any court hearings. The only thing to keep in mind is that you file it the right way at court, or else you may get rejected. For a contested divorce, you will definitely need a Permanent Orders Hearing. Since the spouses are unable to find common ground, the court will review the divorce process and make a final decision. A contested divorce can also be quite costly. Furthermore, the length of the process can be very long, depending on the complexity of the issues.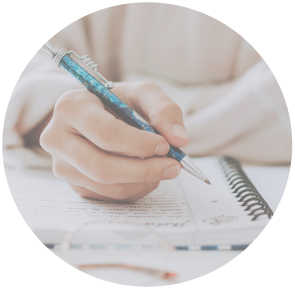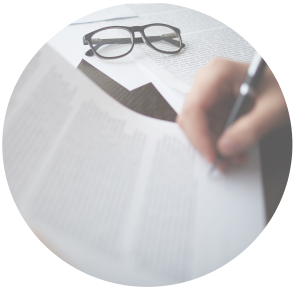 Uncontested Divorce in Colorado
In Colorado, an uncontested divorce is also known as a dissolution of marriage. There are several factors that can influence the court approval of your divorce such as:
Both you and your spouse have lived in Colorado for at least 90 days
Both you and your spouse have no marital property to be divided
Both you and your spouse have agreed on issues such as child custody, spousal support, and the likes
The couple has no minor children
There are also several grounds for an uncontested divorce such as:
Adultery
Conviction of one of the spouses
Abandonment of one of the spouses
Physical or sexual abuse of one of the spouse and/or children
Legal separation for two years or more
Serious illness of one of the spouses
If these conditions are met, the court will approve your uncontested divorce as soon as possible. The sooner you are able to come to an amicable agreement with your spouse, the sooner you will get your divorce.
See if you qualify for online divorce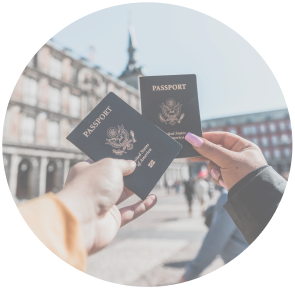 Colorado Residency Requirements to file for the divorce
There are several residency requirements that must be met in order to file for divorce in Colorado:
Both you and your spouse must have lived in Colorado for no less than 90 days
If your marriage was registered in another state, you must get the original document of the marriage registry and the Petition for divorce dissolution namely in Colorado
You have to grant the Superior Court all the documents of your case and be sure that the papers are in order
Children should have lived in Colorado for at least 182 days
Although there aren't many requirements, you must meet them in order to get your divorce approved by the court.
How to file for an Uncontested Divorce
Following are the steps to file for an uncontested divorce:
Collect all the required documents you need to file with the court
Complete and sign the Petition for the Divorce. This is the first document you will need to file with the court
Serve your spouse with copies of all the divorce forms and documents
File your summons for the Superior Court
The most important step of the process is preparing the documents. Make sure to follow all the rules for filing for an uncontested divorce in order to receive the Final Decree quickly and accurately.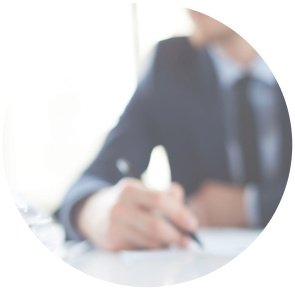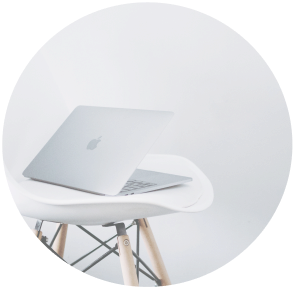 Do-It-Yourself Divorce in Colorado
DIY divorce is when you complete all the divorce process yourself without the help of an attorney. As a result, this method is usually quite cost effective. However, you will be responsible for preparing all the documents accurately and representing yourself in court. It can be a quick and trustworthy method if you know what to do.
How much does an Uncontested Divorce cost in Colorado
The average cost of divorce in the State of Colorado is $16,000. This cost includes all the filing fees along with the cost to hire an attorney. An Uncontested Divorce can be a lot cheaper if you decide to prepare your documents online for just a flat fee of $149.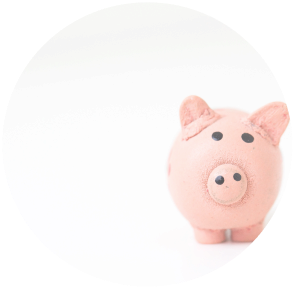 How Long Does It Take to Get Divorced in Colorado
An uncontested divorce takes anywhere from 10 days to 1 month. On the other hand, a contested divorce can can take twice as long. It can take approximately up to a year or more. You should make sure to specify the type of divorce in advance.
How to serve your spouse in Colorado
Your duty as a Petitioner is to serve your spouse with all the key documents for the divorce process. There are several ways to do this:
Through the Sheriff
By yourself
Certified mail
Postal mail
Through your spouse's relatives
The State of Colorado recognizes all of them as legal method of serving your spouse. As the Petitioner, this is your sole responsibility, so make sure to serve them accurately and on time.
See if you qualify for online divorce
Papers and Documents You Need to Get a Divorce in Colorado
Here are the main likely used documents for the divorce in the State of Colorado:
Petition (JDF 1101)
Financial Statement (JDF 1111)
Certificate of Compliance (JDF 1104)
Separation Agreement (JDF 1115)
Decree (JDF 1116)
Parenting Plan (JDF 1113)
Affidavit for Decree Without Appearance (JDF 1201)
Summons (JDF 1102)
Case information sheet (JDF 1000)
Financial affidavits for each party
Notice of hearing
Separation agreement
Decree
Support Order (if applicable)
Depending on your case, the court may not require all of them. Check with the court and get them prepared online.
Online Divorce in Colorado
Online divorce is a new type of divorce that has been gaining in popularity recently. The main idea of this process is that you can order already-prepared documents online for a fixed price, starting at $149. It is a rather quick and easy method that is underrated. One thing to keep in mind is that you should be attentive to the type of service you use as only the professionals can be trusted.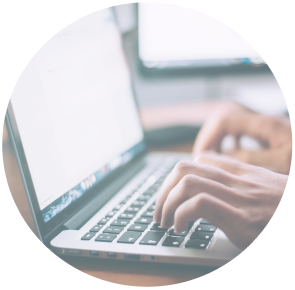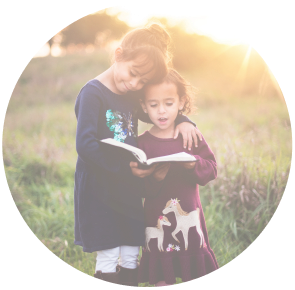 Rules for child support in Colorado
In Colorado, child support is calculated using "child support guidelines." These guidelines take into account the money you spend on your children. Colorado law recognizes protection of child custody. These guidelines however, don't apply to parents who have very low or very high incomes.
In Colorado, child support is stable and constant throughout the year. Before the Superior Court examines the case, the spouses should take into account factors such as:
Total income of both spouses
Number of children in the family
Health state of both parents and children
Common marital debts
Permanent occupation of both spouses
Future financial outlook of both spouses
The court will take all these into consideration before making a fair decision.
Rules for spousal support in Colorado
In Colorado, there is a level of temporary alimony in cases where a couple's combined gross annual income is under $75,000. Here are the factors that are taken into consideration:
Income of both spouses
The marriage term
Where and with whom the child will be living with
Tax rate
Health state of both spouses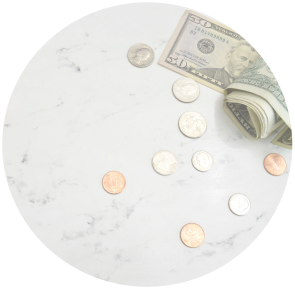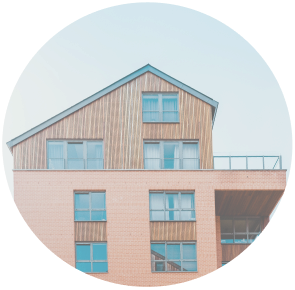 Division of property in Colorado
The Superior court considers several factors when making a decision regarding division of property:
Financial situation of each spouse
Increase or decrease in the value of a spouse's separate property
Value of the marital property
Tax rate of both spouses
Future financial outlook of each spouse
Marital property includes most assets and debts of the married couple. Separate or individual property cannot be divided between the spouses. However, if one of the spouses can prove that an item is marital property, then the court will make a decision regarding whether it will be decided.
Divorce Mediation in Colorado
The mediation process helps couples reach an understanding of the whole dissolution process and come to an agreement. The mediator schedules several hearings and in the end, writes a Notice regarding the result of the whole proceeding. There may be several mediations in case the spouses fail to find common ground. For contested divorces, mediation is a must-have.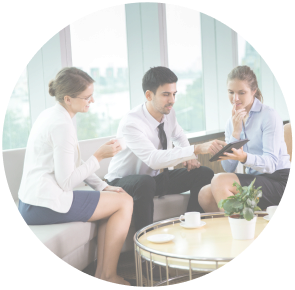 Recent reviews
is quick and easy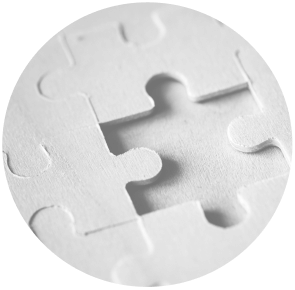 How to divorce a missing spouse in Colorado
When one spouse wants to divorce a missing spouse, the Superior Court applies the Constructive Service. In Colorado, the Petitioner has a right to have a divorce even without the presence of the other spouse. However, they must first attempt to find the missing spouse. If all your attempts fail and you can prove this, the Superior Court will grant you the Final Decree even if your spouse is still missing.
Default Divorce in Colorado
In some cases, one spouse may not want to participate in the divorce procedure. It is not required that both spouses are willing to get a divorce as Colorado legislation allows couples to get a divorce without an agreement. But you will first have a particular period of time to decide on your divorce case. The Petitioner must first send the Defendant a Petition for the Divorce. The Defendant will then have several ways to respond: ignore the Petition, answer the Petition, or ask for a reconciliation period. The Court can either reject or approve the claim of the Defendant. If the Defendant fails to reply within a certain time frame, the Superior Court will schedule a hearing without the second spouse.
Default vs No-Fault Divorce
A No-Fault divorce is when both spouses come to an agreement. Default divorce on the other hand, is when the spouses have failed to compromise and there are still misunderstandings and quarrels between them. During a default divorce, the court will grant the couple a period of time to reconcile certain issues. Both the court of Colorado and mediators will try their best in an attempt to prevent the spouses from getting a default divorce.
How can I get a Default Divorce Hearing in Colorado
In order to get a default divorce hearing, follow these steps:
Clarify all the issues of the divorce
Write the Petition for the Divorce procedure to the Superior Court of Colorado
Serve your spouse with all the documents and forms
Receive the rejection from your spouse
Attach all the required papers to prove your grounds for divorce to the Superior Court
Appoint the mediation process
All of these steps are crucial, so make sure to complete them all.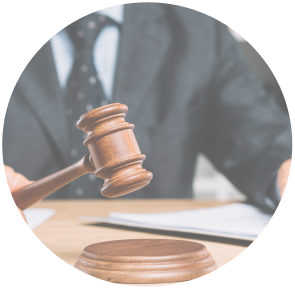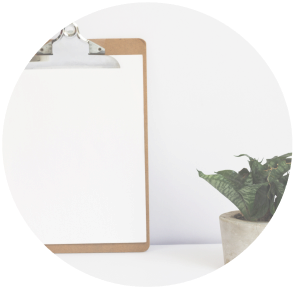 Annulment of the marriage in Colorado
Divorce is the actual termination of a marriage. Annulment, on the other hand is the process of nullifying a marriage. The State of Colorado does not have an official court even for an annulment of a marriage. There are several grounds for an annulment of a marriage that the court will take into consideration before making the final verdict. Furthermore, although child support is an issue that is considered, spousal support is not anymore.
Legal Separation in Colorado
Colorado permits a legal separation. In Colorado, legal separation means that both spouses do not have nor apply the marital relationship. The spouses can begin to live separately. In such a case, they do not need to go to court to begin the legal divorce. The spouses may sign the Separation Agreement, where they can agree on issues such as property division and child custody. For the court, it is much easier to grant the Agreement of legal separation than to grant a divorce. Regardless, you should check whether the option of legal separation is available in your county or not.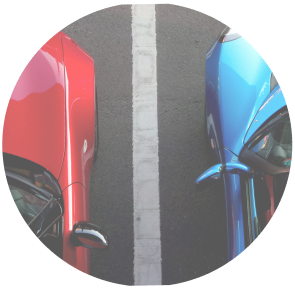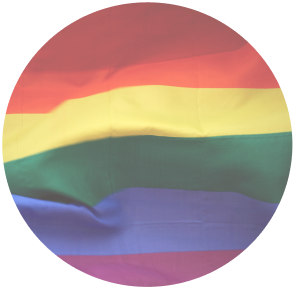 The Same-Sex Divorce in Colorado
In 2015, The United States Supreme Court's decision in Obergefell v. Hodges stipulated that same-sex couples have equal rights and liabilities as standard couples. The divorce procedure for same-sex couples are exactly the same as any other divorce procedures.
Military Divorce in Colorado
In Colorado, military divorce is similar to a regular one. Under the Soldiers and Sailors Civil Relief Act, 50 USC section 521 and the discretion of the local Colorado court, the divorce may take place during the duty of the military spouse. If the military spouse is unable to attend, the court will schedule another time that is most appropriate for both spouses.
How to divorce a spouse in a jail in Colorado
If you want to divorce a spouse in jail, you must notify the court of this. You can then send the Petition for divorce to the jail that your spouse is currently in. The No-Fault Divorce process with a spouse in jail as just the same as a regular divorce case.
See if you qualify for online divorce
Divorce filing fee
Court filing fees are in addition to the cost of using DivorceFiller.com. This cost may vary by county. Please check with your local courthouse to determine the exact amount.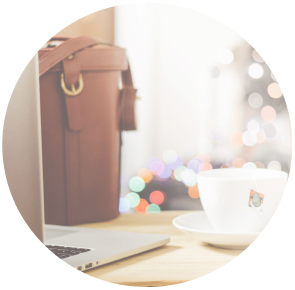 Can a filing fee be waived?
In Colorado, the fee to file for divorce may be waived. You will need to fill out the Sheet on Waiver of the Superior Court Fees, sign the Request to Waive Court Fees under penalty, and take 2 copies of them with you to the court. The court will then review your documents and make a decision.
How we can help
We realize the importance of filing documents accurately and on time with the court. So we are here to help! We guarantee that you will be satisfied with our service as documents prepared through us will be 100% approved by court. Trust in us, and we will help!
Liabilities to our clients
Affordable price for your completed divorce forms
Complete the process online at your convenience
Excellent customer support
No hidden fees
Instructions review on-demand
100% Satisfaction Guarantee with Uncontested Divorce Forms
All forms meet your state and county requirements
85 happy users
just received documents