Wisconsin divorce details
Disclaimer: DivorceFiller is not a law firm and its services, website and forms are not a substitute for the advice of an attorney. DivorceFiller provides access to computer-aided self-help services at your specific direction. DivorceFiller's website and written instructions provide general information about the divorce process only; we cannot give you any specific advice, opinions or recommendations as to your selection or completion of forms or your particular legal rights, remedies or options. DivorceFiller.com is a website that provides access to self-guided online questionnaires. DivorceFiller does not sell blank forms, and a user can download those on a court's website.
Communications between you and DivorceFiller are governed by our Privacy Policy but are not covered by the attorney-client or work product privileges. Your access to DivorceFiller's website is subject to and governed by our Terms Of Use. Any purchase from DivorceFiller is subject to and governed by our Terms of Service.
Uncontested VS Contested Divorce in Wisconsin
Two main types of the divorce proceeding are "Contested" and "Uncontested". It depends on whether you want to contest your case in the court or not. Nowadays, there is a tendency to refuse to contest the divorce case before the court if it's possible.
Contested divorce refers to more complicated cases with a misunderstanding between the spouses or some misconduct, difficult child-related situations, or high-net-worth divorces. You definitely need an attorney to represent your interests in such a litigation process. A contested divorce means that every spouse wants to win something from the situation or at least wants to fight for some property or rights.
In comparison, the aim of an uncontested divorce is to terminate the marriage as soon as possible. The spouses agree to be responsible for all other issues. They can hire attorneys or can do everything by themselves if there is an agreement about property and liabilities division. Usually, an uncontested divorce is a non-stressful process with only a short final hearing at the court. Furthermore, it costs much less and takes less time.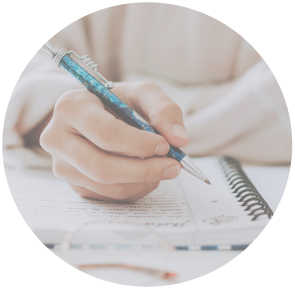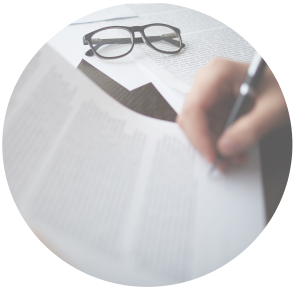 Uncontested Divorce in Wisconsin
The principal condition for an uncontested divorce is the spouses' mutual desire to end their married life and willingness to cooperate. In the most favorable case, the spouses can file for divorce jointly, excluding the cost of delivering documents (from the filing-spouse to the partner) and saving time.
Ultimately, an uncontested divorce means that the spouses can independently resolve all the most important issues of their case such as child support, custody, and parenting time; property and debt division; and others. They should express their agreed terms on the special document called a Settlement agreement, and submit it to the court.
An uncontested divorce case may be governed with the help of lawyers, mediators, online guidelines, or just can be arranged by the parties themselves.
In terms of an uncontested divorce, it is essentially important to objectively assess your opportunities and relationship with your partner.
Grounds for Divorce in Wisconsin
Wisconsin is a pure no-fault state.
The only ground for divorce is the mutual desire of the parties to end the marriage. If both are ready to testify that the marriage is irretrievably broken, the court will grant the divorce. So you don't have to open up regarding private details of your life, or blame or be blamed.
If there are some complications, you should prove to the court with evidence of your marriage problems, such as living apart for a year.
See if you qualify for online divorce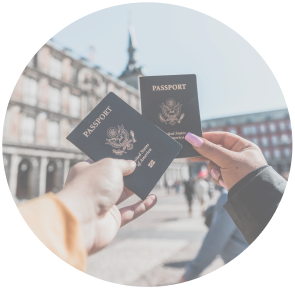 Wisconsin Residency Requirements to File for Divorce
"Residency requirements of the state of Wisconsin" regulate who have right to get a divorce under the Wisconsin laws. So, at least one of the parties must be a resident of the state for 6 months or more before filing the petition. Furthermore, one of the spouses must reside in a particular county for at least 30 days to file for divorce in the local court.
How to File for an Uncontested Divorce in Wisconsin?
If you meet the residency requirements, you can get down to business. There are some basic steps of an uncontested divorce process you have to take, regardless of what additional efforts your case demands.
File a Petition. You should find an appropriate type of form, as there are different petition forms for cases with or without children, and for sole or joint filing. You should submit the Petition and other paperwork in the correct circuit court and pay the filing fee.
Note that once you file a Petition, the state's 120-days waiting period begins. Waiting period means that even if you file as co-petitioners and do not have any disagreements, your divorce action cannot be finalized before 120 days. This period is mandatory and the same for all cases.
Serve your spouse with the divorce documents. If you file a sole Petition, you should take the copies of forms for your partner. In that way, you should officially give them an opportunity to contest the case or waive the service, and agree to an uncontested divorce.
Wait for the rest of the waiting period. You can use this time to negotiate with your partner and prepare the Marital Settlement Agreement.
Attend the final hearing. Afterwards, the court grants a judgment of divorce.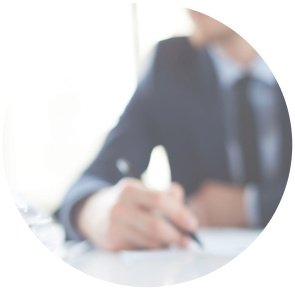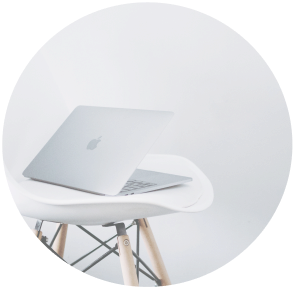 Do-It-Yourself Divorce in Wisconsin
The state of Wisconsin welcomes do-it-yourself divorces.
Wisconsin Courts website provides a lot of different forms and detailed instructions on most common cases.
You probably can arrange a DIY divorce if your case is not complicated and you don't have neither big assets nor debts. It will also be easier if you don't have any children. But generally, every case is unique and a lot depends on your relationship with your spouse. If you can be honest and polite, and can negotiate respectfully for the sake of your children's better life, than you may try to get a DIY divorce even with children involved.
Remember, that if you have any questions or difficulties with some issues, you can prepare your DIY divorce papers with the help of our service as well as get qualified online assistance.
How Much Does an Uncontested Divorce Cost?
It is easier to predict the cost of a divorce if the case is as simple as possible. The starting price of a divorce in Wisconsin is equal to the filing fee, which is around $200.
There may be additional fees such as serving your spouse (between $200 and $400) and mediation (hourly rate is $200).
The average cost of a contested divorce is $11,300, with an hourly $220 rate to hire an attorney.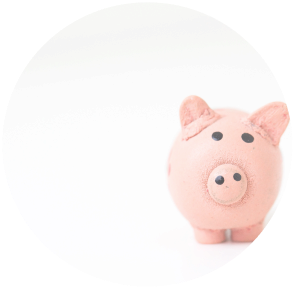 How Long Does It Take to Get Divorced in Wisconsin?
Wisconsin has a rather long waiting period of 120 days, so no dissolution of the marriage can be finalized in a shorter time.
On average, Wisconsin divorce takes between 6 months and 1 year from filing to finish.
How to Serve Your Spouse in Wisconsin
If you did have an opportunity to file a joint Petition, your responsibility is to serve your partner with the copies of the Petition and Summons to officially notify them of the divorce action. Note that the Respondent (non-filing spouse) must be served with the documents within 90 days after you file with the court. You may deliver the paperwork several ways:
Sheriff's service.
Private process service.
Your friend or relative over the age of 18 can hand the papers for your spouse.
Certified mail (then you also should sign an Affidavit of Mailing).
Afterwards, your spouse has 20 days to file an answer.
See if you qualify for online divorce
Documents You Need to Get a Divorce in Wisconsin
Here are some basic forms you should file for your uncontested divorce in the state of Wisconsin:
Types: Petition without children FA-4109V; Petition with children FA-4108V; Joint petition without children FA-4111V; Joint petition with children FA-4110V.
This form is needed to commence the divorce proceeding.
Summons (with - FA-4104V / without children - FA-4105V).
This form is needed if you file on your own and serve your spouse with the Petition. This form notifies your partner about the proceeding.
Confidential Petition Addendum GF-179.
Provides confidential information concerning social security numbers (refers to Sole Petition).
Marital Settlement Agreement without Minor Children FA-4151V / Marital Settlement Agreement with Minor Children FA-4150V.
Fill this out if you've reached an agreement on all the significant issues like alimony, property and debt division, children custody and support).
Online Divorce in Wisconsin
In Wisconsin, you have to file for divorce in the circuit court of you relevant area, but you can still prepare your dissolution forms online.
You can observe all the needed forms and read the instructions on how to fill them out on the Wisconsin Court System website. You can also ask us for help. Our service offers a convenient work format. Once you provide some essential information about your case, we can customize it according to your county's rules and your personal circumstances. After you fill out the forms, we can review them, and our specialists are always in touch to provide you qualified online-support.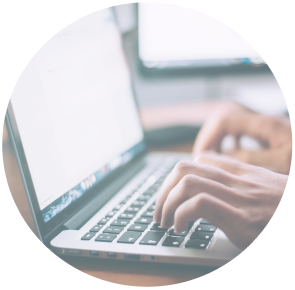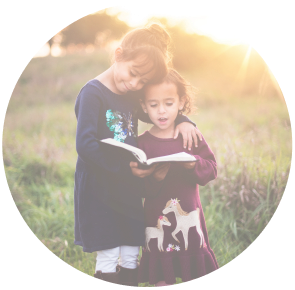 Rules for Child Support and Visitation in Wisconsin
Wisconsin law encourages divorced parents to hold joint legal custody if each of them is a proper candidate. Legal custody refers to decision-making power, and it seems to be in the best interest of a child when both parents have a right to negotiate some important changes in the child's life.
Physical custody, or "Placement", regulates with whom the child lives with. It is usually granted to one parent, who is also responsible for the child's everyday routine and daycare. However, it is typically required by the court to set a schedule for the second parent's visitation. The sharing of parenting time is claimed as important for the child. Placement order can be different under different circumstances of the certain couple, but usually, it is aimed to maximize periods of time spent with each parent.
Sole custody can be granted if it is established by the court that joint custody does not meet the best interests of the child, or if both spouses agree to sole custody.
As for child support, it is the responsibility of both spouses in Wisconsin. Each parent has to contribute to child support according to their financial opportunities.
Usually, the parent who has a smaller part of physical custody must make a payment (or pay more). But it is implied that the custodial parent already contributes to the everyday care of the child, so the amount of payment is calculated according to this assumption.
Rules for Spousal Support in Wisconsin
Spousal support, also called spousal maintenance or alimony, is payment made from one former spouse to the other, who is more financially dependent after the divorce. Each spouse can request spousal support depending on how the marriage ended.
In Wisconsin, there is no special guidelines to calculate the amount and duration of these payments, and it is not even necessary to involve the court. A lot of Wisconsin couples regulate this issue by themselves, placing the terms of the spousal support into their Settlement agreement, which must be submitted to the court.
If the couple wants the court order to appoint and approve spousal support, they should note that the court consider numerous factors that can affect the decision.
Among these factors are: length of the marriage; health condition; earning capacity and professional skills of each spouse; whether one of the spouses contributed to the professional development of the other, and so on.
If there are children involved, the court can order a Family support, that combines both Children and Spousal support.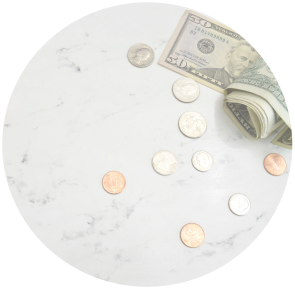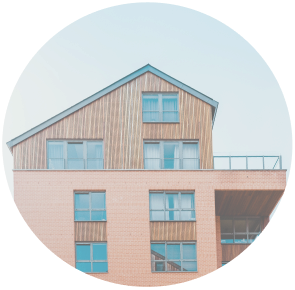 Division of Property in Wisconsin
Wisconsin is one of the states that have a presumption that all marital property and debts must be divided equally. Such states are a minority in the US, and are called "community property states" because all the property acquired during the marriage is considered to be common, and should be divided equally regardless of who and how much they contributed.
Moreover, Wisconsin courts usually treat all property (not just the ones acquired during the married life) as community property, unless the person can prove otherwise.
The law recognizes property earned prior to marriage, such as one spouse's personal gifts and inheritances, but doesn't define it automatically. You should be ready to present some evidence to keep your initial sole property.
Division of Debt in Wisconsin
An equal division is referred to the debt too, as debt is a part of marital (community) property.
As a result, all the debts of the marriage are both spouses' responsibility. It may seem very unfair but regardless of whether the other spouse is aware of some expenses or assets or not, they eventually have to pay.
Furthermore, it doesn't even matter in whose name the card is under if there is a credit card debt.
Divorce Mediation in Wisconsin
Mediation is an optional process to help the spouses to resolve important issues relating to their divorce, and to make their Settlement agreement if it is an uncontested case.
During the mediation session, the spouses negotiate with the assistance of a neutral third party, the mediator, who is often an attorney by profession or a former judge, and is well aware of the divorce proceedings nuances. It is often easier to reach an agreement under qualified guidance. Furthermore, mediation tries to provide a calm and respectful atmosphere for your discus.
However, the mediator shouldn't give legal advice, or make or approve some decisions like the judge does, unless the spouses ask for it and agree to these decisions.
Note that Wisconsin is one of the few states that allows spouses to attend mediation with their attorneys, if any.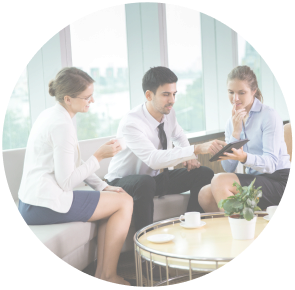 Recent reviews
is quick and easy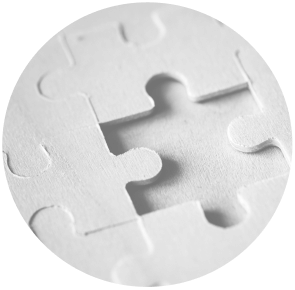 How to Divorce a Missing Spouse in Wisconsin
To divorce a missing spouse in Wisconsin, you still have to try to serve them with the divorce paperwork using their last known address, employment, or other information. In order to inform the court that you cannot locate your spouse, you should complete a thorough search first. After you present evidence of your attempts, you can request a divorce by publication.
You must file a Publication Summons and a Publication Affidavit of Mailing. Afterwards, you should notify your spouse about the divorce proceeding with a publication in a local newspaper.
Your spouse's further silence may lead a default judgment against them. The divorce can be granted without the participation of the missing partner.
Default Divorce in Wisconsin
Generally, the missing-spouse situation is a good example of default judgment.
Default judgment implies the dismissing of action in a case when the Respondent fails to appear at the court, refuses to answer the divorce Petition, or just cannot be located (as mentioned above).
Typically, the default divorce assumes that the Respondent does not have any requests for the court, so the divorce is granted on the terms of the Petitioner.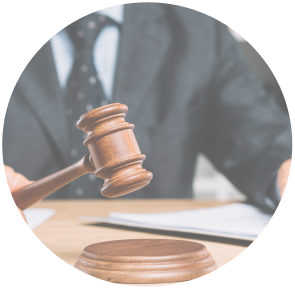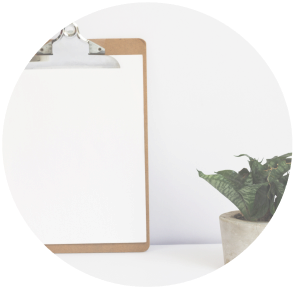 Annulment of the Marriage in Wisconsin
An annulment declares the marriage initially erroneous and illegal according to the state law. In other words, while a divorce terminates a legal marriage, an annulment terminate an invalid marriage, and you can consider that your marriage never existed.
In the state of Wisconsin, there are 8 grounds for an annulment:
Underage marriage.
Mental incapacity of the spouse or drug/alcohol influence at the time when marriage was registered.
A marriage consent obtained by force or duress.
Fraud marriage (one of the spouses hid something extremely important to the marriage).
Recently divorced (at least one of the spouses terminated a previous marriage only 6 months ago or less).
Impotence.
Bigamy.
Incest.
Nevertheless, an annulment action allows the court to order the same thing as in the case of divorce in Wisconsin. So if there are children from the annulled marriage, they are still considered as legitimate, and their parents can resolve all the support and custody issues in court. Spousal support and property division also can be arranged.
Legal Separation in Wisconsin
Legal separation is the way to terminate the married life and remain married officially.
In case of a legal separation, the court rules on all the same issues as for divorce, but the spouses cannot remarry.
A legal separation can be a relevant option if you want to separate from your spouse but, for example, you don't meet the residency requirements for divorce. Furthermore, when filing for a legal separation, you must point out the reason for your request. The time frame and all the forms are the same as for divorce.
When the legal separation is granted, the spouses can both reconcile or turn their legal separation into a divorce at any time if there is a mutual intention. If one of the legally-separated spouse wants a divorce, and the other doesn't give a consent, the divorce can be granted after a year of separation. Furthermore, even if the divorce is granted after a legal separation, both parties have no right to marry wherever in the world for at least 6 months after that.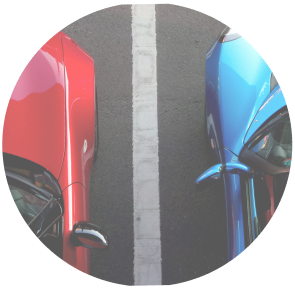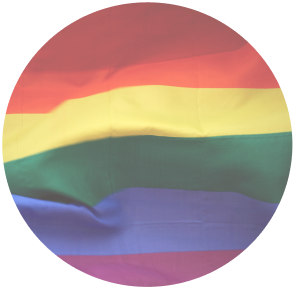 Same-Sex Divorce in Wisconsin
The state of Wisconsin recognized same-sex marriages and granted same-sex divorces since 2014.
Nowadays, there are no specific conditions and terms for LGBT couples in how their union must be terminated. All the procedure is the same as for straight partners, and the issues of child custody and family support are regulated as well.
If you were married outside the state, or even outside the United States, you can still file for divorce in Wisconsin if you meet the relevant residency requirements of the state.
Military Divorce in Wisconsin
All the military members are protected from the default judgment by the Soldiers and Sailors Civil Relief Act. So when one of the divorcing spouses is an active service member, the divorce proceedings can be postponed for the whole period they are on duty and for an additional 60 days after that.
The serving rules are generally the same as for civil divorce - the spouse must be personally served with the copies of Petition and Summons. In an uncontested case, the military spouse may not be served as long as they sign a Waiver affidavit confirming the divorce.
As for family support, there is a rule that it can be more than 60% of a military spouse's pay and allowances.
How to Divorce a Spouse in Jail in Wisconsin
Since Wisconsin is a no-fault state, your desire to get a divorce is enough reason for the court to grant it. If your spouse is incarcerated, it can make the process even faster, since even if your partner doesn't agree to the divorce, their imprisonment is a convincing evidence of your breakdown. Furthermore, it is easy to serve your spouse with the paperwork.
To predict the process exactly, you should consult a lawyer, paralegal, or the court clerk. However, there is no special obstacles, and you definitely have your right for quite an easy dissolution.
See if you qualify for online divorce
Wisconsin Divorce Filing Fee
Court filing fees are in addition to the cost of using DivorceFiller.com. This cost may vary by county. Please check with your local courthouse to determine the exact amount.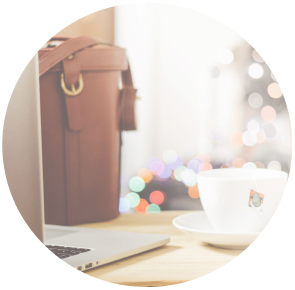 Can a Filing Fee Be Waived?
The filing fee usually can be cancelled for those experiencing financial hardship. To waive the filing fee, they need to fill out an additional form. In Wisconsin, it is called the Petition for Waiver of Fees and Costs - Affidavit of Indigency and Order (CV-410). This form provides the court with information about all the needed financial information and proves the low income of the person.
How We Can Help
We understand that the divorce process can be quite difficult and stressful. That is why our services are aimed at helping you get through the process as quickly and easy as possible. We prepare all the required paperwork that need to be filed with the court accurately and on time. You can rest assured that your documents are approved by the court.
Liabilities for Our Clients
Affordable price for your completed divorce forms
Complete the process online at your convenience
Excellent customer support
No hidden fees
Instructions review on-demand
100% Satisfaction Guarantee with Uncontested Divorce Forms
All forms meet your state and county requirements
74 happy users
just received documents