How it works

Create your account
Answer questions

Get your divorce papers
Why us?
We've already helped over ten thousand couples in Canada prepare the required divorce forms quickly and effortlessly.

We provide divorce forms, accurately completed taking into account the circumstances of a particular case as well as provincial and territorial family law.

By taking on the whole process of divorce document preparation, we have already helped more than 10,000 couples in Canada save their time and money.

Our online service is user-friendly and straightforward. You can use any device, whether it is a computer, laptop, tablet, or smartphone.

Our customers can be sure that the divorce forms provided by DivorceFiller meet the requirements of a particular province and will be approved by the local court.
Online Divorce as the Service in the Media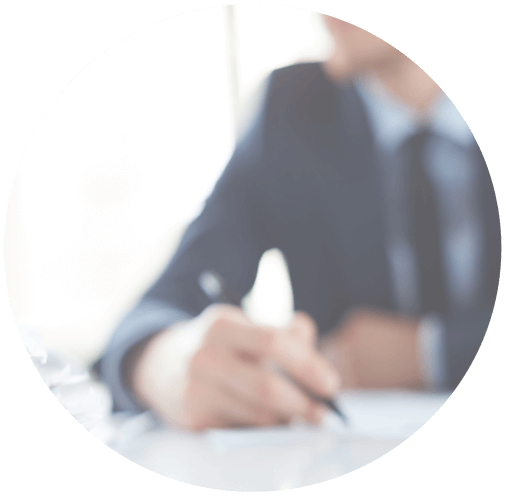 Information about divorce in Canada
How common is a do-it-yourself divorce in Canada?
Is Divorce Filler available in all the provinces and territories of Canada?
What are the stages of online divorce with
DivorceFiller?
Why is DivorceFiller the best?
Do I qualify to use Divorce Filler?
Do I have to divorce in the province where I was
married?
We have children. Can I still use DivorceFiller?
What if my spouse is in the military?
According to recent studies, the number of pro se litigants (self-represented litigants) in Canada has increased rapidly over the last 5-10 years. Judges, lawyers, court staff, and other professionals put the rise in rate at between 50% and 80%.
DIY divorce has become more popular because it is the most inexpensive way to terminate the marriage if the spouses refuse to contest the case. Moreover, thanks to DivorceFiller, do-it-yourself divorce can be a fast and stress-free process, as we provide ready-to-file, error-free legal forms that come with a 100% satisfaction guarantee.
We provide our service in Alberta, Ontario, Manitoba, New Brunswick, and British Columbia. We take into account that the rules of each province regarding the filing for divorce may vary. We also pay attention to each and every crucial detail that may be dependent on the specific requirements of a particular province.
To start the process, you should answer some brief online interview questions about your family, property, and required support (if any). It typically takes less than an hour to provide DivorceFiller with all the information we need to prepare divorce forms for your particular lawsuit. Then you'll need to download the completed forms along with the filing instructions.
Our team is highly focused on the quality of our work. We believe that online divorce, as a way to save time and money, should be a straightforward and open process.
DivorceFiller is honest with its customers, so it does not include any extra charges or hidden fees. Our flat fee is only $139. Since we understand that you want to get rid of paperwork issues as soon as possible, we provide you with your completed forms within two days. And as DivorceFiller is not new to this business, you can be sure about the security and reliability of our company. We value our reputation and customer confidence.
If the spouses agree to settle their disputes out-of-court and arrange an uncontested divorce, they are qualified to prepare for the procedure with the help of DivorceFiller.
It does not matter if the spouses have children or if either party is a service member, etc. DivorceFiller can provide you with forms and solutions for a variety of divorce situations. You just need to indicate your circumstances while completing the online questionnaire.
No, it does not matter where you were married. You should file for divorce at the courthouse in the province in which you currently reside.
Please take into account that some laws, filing rules, and fees associated with divorce may vary in different provinces and territories of Canada.
You can complete the forms for uncontested divorce using DivorceFiller regardless of whether you have children or not. Please point out in the questionnaire if you are requesting child support or if you are creating a parenting plan or custody agreement.
You may still prepare your divorce forms using DivorceFiller if your spouse is a member of the Canadian Armed Forces. However, some further processes, for example, serving the lawsuit on a deployed service member and child or spousal support issues can be complicated. Additionally, the residency of a military spouse is not automatically determined based on his or her current location.
See if you qualify for online divorce
Recent reviews
56 happy users
just received documents