Hawaii divorce details
Disclaimer: DivorceFiller is not a law firm and its services, website and forms are not a substitute for the advice of an attorney. DivorceFiller provides access to computer-aided self-help services at your specific direction. DivorceFiller's website and written instructions provide general information about the divorce process only; we cannot give you any specific advice, opinions or recommendations as to your selection or completion of forms or your particular legal rights, remedies or options. DivorceFiller.com is a website that provides access to self-guided online questionnaires. DivorceFiller does not sell blank forms, and a user can download those on a court's website.
Communications between you and DivorceFiller are governed by our Privacy Policy but are not covered by the attorney-client or work product privileges. Your access to DivorceFiller's website is subject to and governed by our Terms Of Use. Any purchase from DivorceFiller is subject to and governed by our Terms of Service.
Uncontested vs Contested Divorce in Hawaii
An uncontested divorce is when the spouses have come to an agreement and found common ground regarding the issues of divorce. A contested divorce on the other hand, is when the spouses have failed to come to an agreement and are unable to find any middle ground. In such a case, the court obliges the couple to go through the mediation process or have a prolonged reconciliation period in order to end the relationship without any issues.
Uncontested divorces are usually preferred over contested ones. This is because an uncontested divorce is shorter and costs less. Furthermore, there are several more downsides to a contested divorce:
Requires an attorney
Involves a mediation process
Implies the public reveal of the contested issues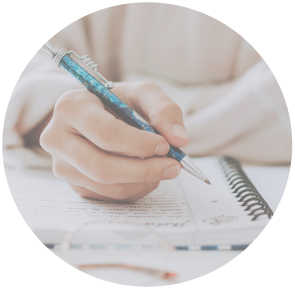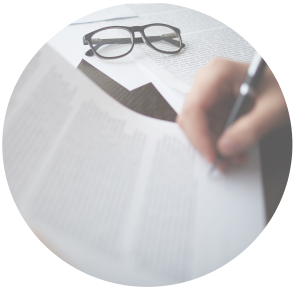 Uncontested Divorce in Hawaii
There are several grounds for an uncontested divorce:
Both spouses are tired of the current marriage and are willing to separate
The spouses previously had a legal separation that was longer than 12 months
Adultery
Cruelty towards one of the spouse or any other family member
Incurable insanity
Mental illness
Constant drunkenness
Incest
All these are valid grounds for divorce. However, if the divorce is uncontested, you cannot reveal them publicly. In a majority of cases, couples represent themselves in court or the dissolution is granted even without a trial process. An uncontested divorce is prefered by the Superior Court due to its simplicity.
See if you qualify for online divorce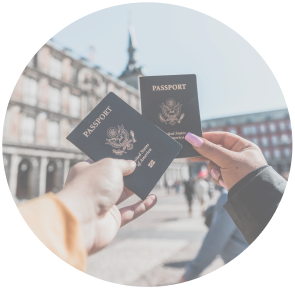 Hawaii Residency Requirements to file for the divorce
There is only one residency requirement that must be met in order to file for divorce in Hawaii:
The couple should be residents of the State of Hawaii for at least six months prior to filing for divorce
How to file for an Uncontested Divorce in Hawaii
There are several main steps to file for an uncontested divorce in Hawaii:
Sign the Petition for the uncontested divorce and grant it to the Superior Court
Serve your spouse with the Petition and all other documents that need to be filed with the Superior Court
Provide the Court with information regarding:
Marital debts
Marital property
Child support
Alimony
4
Sign the Divorce Agreement with your spouse
5
Visit the Final Hearing and receive the Final Decree
Although this is the general process, the steps may vary depending on your individual case.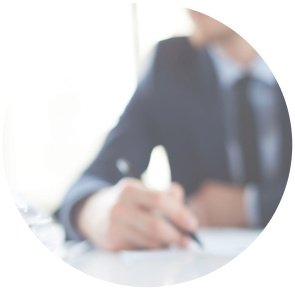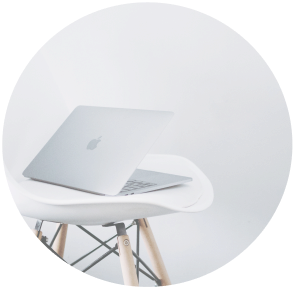 Do-It-Yourself Divorce in Hawaii
In a DIY divorce, the couple complete all the steps of the divorce process including document preparation and self-representation in court, without the help of lawyers or mediators. Such a process can be a double-edged sword. On one hand, it can be the most comfortable way to terminate marriage. On the other hand, there is the possibility of encountering several different issues if you are unaware of the process. Couples who have no experience are always entitled to seek out advice from professionals.
How much does an Uncontested Divorce cost in Hawaii
In Hawaii, the average cost of an uncontested divorce is $11,800 which includes the cost to hire an attorney. Since the attorney's fee makes up a large chunk of the cost (average hourly rate to hire a lawyer in Hawaii is $220), there is the opportunity to save a lot of money if you decide to prepare all the documents online without the help of a lawyer.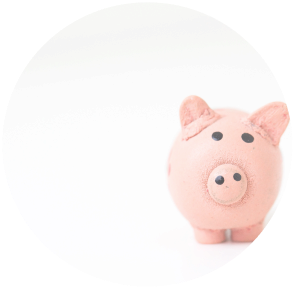 How Long Does It Take to Get Divorced in Hawaii
On average, an uncontested divorce lasts anywhere from 10 days to 6 months. In Hawaii, an uncontested divorce may be granted without a trial if the spouses have come to common decision to terminate the marriage. A contested divorce on the other hand, can take much longer. In Hawaii, a contested divorce can last up to 12 - 13 months, depending on the case. This is because in a contested case, there are issues that must be resolved.
How to serve your spouse in Hawaii
The process of serving your spouse is an important step of the divorce process. You must first prepare all the documents for the divorce and deliver them to your spouse either via Certified email or post; you may also hand-deliver them. You can also request the service of the Sheriff for a fee of around $150. This method will guarantee that your spouse is served with all the required documents.
See if you qualify for online divorce
Documents You Need to Get a Divorce in Hawaii
Below is a long list of some of the documents you will need to file with the Superior Court. You may not need all of them as it really depends on your individual case.
Court Records Request Instructions 1F-P-1091
Schedule of Fees & Costs 1C-P-856
Circuit & Family Court Request to Access Court Records 1C-P-858
Circuit & Family Court Request to Purchase Court Records 1C-P-827
Request for Audio Compact Disc of Proceedings and Order 1F-P-1054
Checklist for Uncontested Divorce 1F-P-1092
Uncontested Divorce Without Children Instructions 1F-P-1017
The Complaint about Divorce; Automatic Restraining Order; and Summons to Answer Complaint 1F-P-2039
The Answer to Complaint for Divorce 1F-P-1071
Matrimonial Action Information (Form Only) 1F-P-0821
Appearance and Waiver (Form Only) 1F-P-332
Proof of Service (Form Only) 1F-P-140
Statement of Mailing Exhibits "1" and "2" (Form Only) 1F-P-738
Income and Expense Statement (Form Only) 1F-P-081
Asset and Debt Statement (Form Only) 1F-P-063
Motion for Service by Mail and Declaration; Order for Service by Mail (Form Only) 1F-P-186
Motion for Personal Service Without the State & Declaration 1-F-P-877
Ex Parte Motion for Service by Mail and Posting in Lieu of Publication 1F-P-2004
Affidavit of Plaintiff (for Uncontested Divorce) (Form Only) 1F-P-333
Divorce Decree (Without Children) (Form Only) 1F-P-1056
Notice to Attend Kids First (Form with Instructions) 1F-E-787
Appearance and Waiver (Form Only) 1F-P-332
Affidavit of Plaintiff (Form Only) 1F-P-333
Divorce Decree (With Children) (Form Only) 1F-P-746
Order/Notice To Withhold Income for Support – Instructions & Sample Order 1F-P-1087
Order/Notice To Withhold Income for Support – Form Only 1F-P-1098
Proposed Parenting Plan (Form Only) 1F-P-796
Notice of Intent to File a Complaint Against a Private Child Custody Evaluator (Form Only) 1F-P-2000
It is important to note that these documents cannot be sent to the court by email or post; you must file them physically at the court.
Online Divorce in Hawaii
The main purpose of an online divorce is to make the process of dissolution as easy as possible. Online services prepares all the required documents for a fee. All you need to do is print the forms out in PDF-format and file them at the Superior Court. This entire process takes only 1 - 2 days as opposed to the several weeks when working with a lawyer. Furthermore, our services only cost a flat fee of $139; there are no other hidden fees or expenses. We are always here to help, so contact us.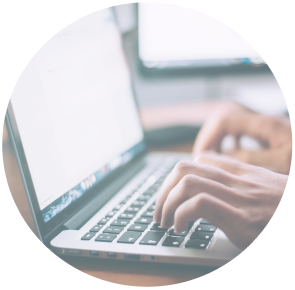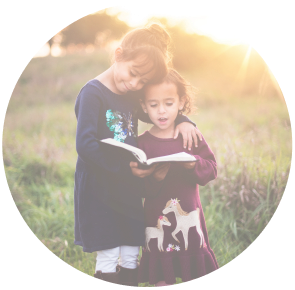 Rules for child support in Hawaii
The court calculates the amount of child support as a percentage of the combined income of both parents. If either parent has any personal issue that will make it hard for them to provide child support, they must provide the court with valid and up-to-date documents in order to prove it. In terms of visitation rights, both parents have equal rights to visit the child unless the Superior Court rules otherwise. There are two main types of child custody:
Individual custody
Joint custody
Individual custody stipulates that only one parent is entitled to take care of the child. Joint custody requires both parents to be responsible for the child. In some cases, child custody can be joint but then changed to individual. The court may deprive one of the parents of their parental rights if reason calls. Make sure to be able to prove everything, especially if your deal is a Contested one.
Rules for spousal support in Hawaii
In Hawaii, both spouses have equal right to request spousal support. There are several factors the court takes into consideration when making a decision:
Physical or mental disability of one spouse
Term of the marriage
Where and with whom the child with be living with
Health state of both spouses
Current financial situation of both spouses
The Court examines all the documents regarding marital property, common debts, the tax rate of both spouses, and others in to make a fair decision. As a result, it is important to serve the court with all the necessary information.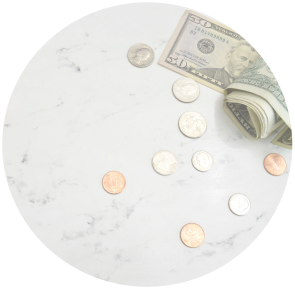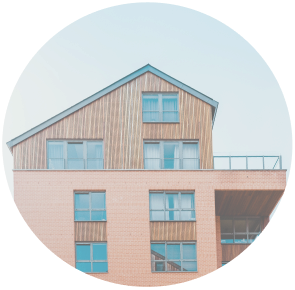 Division of property in Hawaii
There are several factors that can influence the decision regarding property division:
Duration of the marriage
Earning possibilities of each spouse
Education of each spouse
Income of each spouse
Health state of each spouse
Debts, tax rate, and separate property of each spouse
The Superior Court examines all the documents and if necessary, requests independent experts to evaluate property are expensive. All in all, the court conducts an honest judgement and divides the property as fair as possible.
Divorce Mediation in Hawaii
The mediation process is arranged by the court in an attempt to convert a contested case to an uncontested one. The spouses should attend the meeting in order to negotiate and come to an agreement on all the issues of divorce with the help of a third party mediator. The mediation can take place several times until the couple reaches an agreement. In Hawaii, the mediation process is required for contested cases.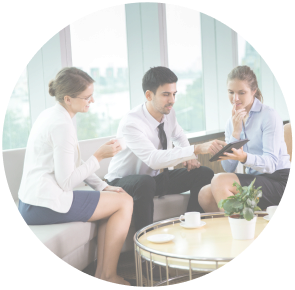 Recent reviews
is quick and easy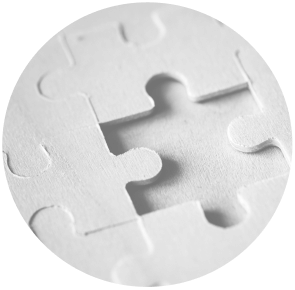 How to divorce a missing spouse in Hawaii
You must first conduct certain actions in order to locate your missing spouse:
Search for your missing spouse in areas where they might be
Contact your spouse's relatives and friends and ask them about their possible whereabouts
Request the local police for help
Search up and contact the place where your spouse was found to be last working and ask them for any helpful information
If you are still unable to locate your missing spouse, you must inform the Superior Court of this and request help. Regardless of whether your spouse is found or not, the court will grant you the divorce in the end.
Default Divorce in Hawaii
Divorce by default is the dissolution of a marriage when one of the spouses disagrees on the divorce and refuses to sign the necessary documents. According to the Hawaii legislation, a marriage is terminated when the court stipulates a Final Judgement. In Hawaii, the default divorce process involves a waiting period to get a divorce and sign the necessary documents. According to the Hawaii legislation, a marriage is terminated when the court stipulates a Final Judgment. In Hawaii, the default divorce involves a waiting period, that is on average 6 months, before the case is completed. The grounds for a default divorce are the same as for a No-Fault one:
The impracticable absence of a spouse for a term of at least 1 year
Extraordinary violence or cruelty
A deceitful contract
Absence of non-negotiable duties
Excessive drinking / alcoholism
Imprisonment of a spouse in a state or federal correctional institution at the same time of filing the Petition
Cultural/Religious/Health issues
Criminal Conviction
Financial Backing
The Petitioner must be able to provide evidence to prove the ground for divorce. In Hawaii, the approximate cost of a Default Divorce is $15,000.
How can I get a Default Divorce Hearing in Hawaii
To receive a default divorce hearing in Hawaii, you must notify your spouse of your plans for divorce. In general, you should inform them of the court hearing 10 days in advance. If your spouse can prove that they failed to receive the documents, the judge can stipulate one additional hearing, which will take extra time. The court will then schedule your hearing in advance. Make sure to attend the hearing with all the required documents.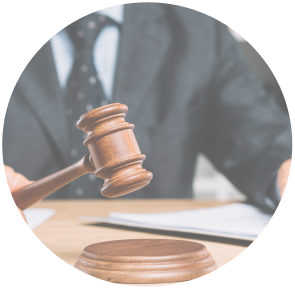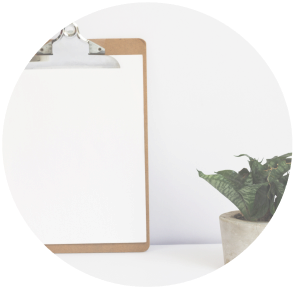 Annulment of the marriage in Hawaii
In Hawaii, annulment has the same rights as a divorce process. Although it rarely takes place, it is still considered to be an important process. Just like in a divorce, the Superior Court divides the couple's joint property and debts when they agree on the process of annulment.
There are several grounds for an annulment:
One spouse was mentally ill at the time of marriage registration
One spouse was not 18 years of age at the time of marriage
The marriage was a result of a fraud
The spouses are close blood relatives
Legal Separation in Hawaii
Legal separation is recognized in Hawaii. Just like in the divorce process, you need to file a required packet of documents with the court. Legal separation can be granted as soon as in a few months or can take longer up to a year. If the spouses have already come to an agreement regarding all the terms, it can be granted immediately as soon as the documents are completed.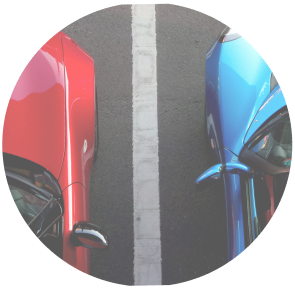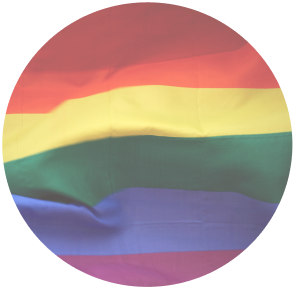 Same-Sex Divorce in Hawaii
In Hawaii, same-sex couples have the same rights as any other couples. They must meet all the residency requirements, negotiate and come to terms with all the issues, and follow through with the rest of the regular divorce process.
Military Divorce in Hawaii
To divorce a military spouse, you need to be completely aware of your spouse's disposition. If you are unsure, you need to confirm this information before you serve them with the documents for divorce. You may ask the commander for your spouse's location, and the methods to serve your spouse are the same. The rest of the process is also like any other divorce.
How to divorce a spouse in a jail in Hawaii
To divorce a spouse who is in jail, you need to serve them the documents either via the Certified email or the post. You can also request the Sheriff to help deliver the documents. Other than that, the rest of the proceeding is pretty much the same as any other divorce procedure.
See if you qualify for online divorce
Divorce filing fee
Court filing fees are in addition to the cost of using DivorceFiller.com. This cost may vary by county. Please check with your local courthouse to determine the exact amount.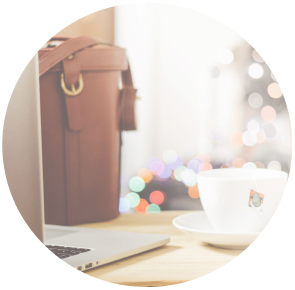 Can a filing fee be waived?
In Hawaii, the fee for divorce can be waived.
You need to fill out the sheet on Waiver of the Superior Court Fees, sign the Request to Waive Court Fees under penalty, and file them at the court. You should also attach all the documents that prove your financial incapability of paying the fee and submit them to the court. The court will then examine all the documents and make the decision to either approve or reject your request.
How we can help
We understand how stressful and difficult the divorce process can be. Our services are aimed at helping you get through it as quickly and easy as possible. With just a few basic information regarding your case, we will customize the documents to fit your individual needs. Please don't hesitate to reach out to us if you have any questions as we are here to help.
Liabilities to our clients
Affordable price for your completed divorce forms
Complete the process online at your convenience
Excellent customer support
No hidden fees
Instructions review on-demand
100% Satisfaction Guarantee with Uncontested Divorce Forms
All forms meet your state and county requirements
62 happy users
just received documents