Maine divorce details
Disclaimer: DivorceFiller is not a law firm and its services, website and forms are not a substitute for the advice of an attorney. DivorceFiller provides access to computer-aided self-help services at your specific direction. DivorceFiller's website and written instructions provide general information about the divorce process only; we cannot give you any specific advice, opinions or recommendations as to your selection or completion of forms or your particular legal rights, remedies or options. DivorceFiller.com is a website that provides access to self-guided online questionnaires. DivorceFiller does not sell blank forms, and a user can download those on a court's website.
Communications between you and DivorceFiller are governed by our Privacy Policy but are not covered by the attorney-client or work product privileges. Your access to DivorceFiller's website is subject to and governed by our Terms Of Use. Any purchase from DivorceFiller is subject to and governed by our Terms of Service.
Uncontested vs Contested Divorce in Maine
An uncontested divorce indicates that both you and your spouse agree on all the issues of divorce including child custody, property division, common debts, and alimony. If there are any issues with your divorce agreement, then the case is considered to be contested. A contested divorce is a much more complicated process due to long court hearings, mediation sessions, and the need to hire an attorney. It also costs more than a contested one because the hourly rate to hire an attorney can get quite expensive. So overall, an uncontested divorce is preferred due to its convenience and simplicity.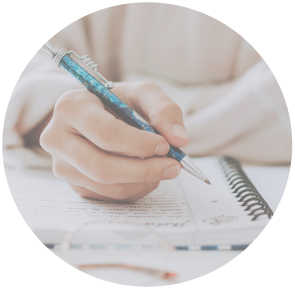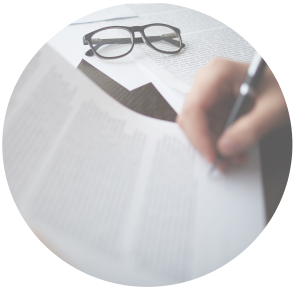 Uncontested Divorce in Maine
If you and your spouse do not have any issues regarding the divorce that need to be resolved, you are qualified for an uncontested divorce. As we have already mentioned, an uncontested divorce is typically cheaper and more convenient than contested ones.
Grounds for the Uncontested Divorce
In Maine, there are several grounds for an uncontested divorce:
Adultery
Cruelty and violent behavior towards any member of the family
Incurable insanity of one of the spouses
Mental illness
Violent treatment towards one of the spouses
Constant drunkenness of one of the spouses
Incest
Any of these are valid grounds for divorce. However it is recommended that none of them be announced in the courtroom as it may convert the case to a contested one. The spouses just need to sign the Petition and all other important documents, and receive the Final Decree. The entry-level trial courts in Maine are called District Courts. The Family Court manages all the uncontested divorces including child custody, alimony, and other divorce issues. The Family Court typically makes decisions quicker than other courts, under the condition that the spouses agree on all the issues.
See if you qualify for online divorce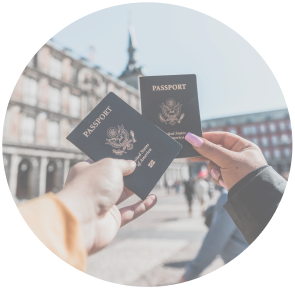 Maine Residency Requirements to file for the divorce
There are several residency requirements that must be met to file for divorce in Maine:
The Defendant has lived in the State of Maine for at least six months
The Defendant is a current resident of Maine
The marriage registration took place in Maine
The Petitioner is also a resident of Maine
Both spouses are currently living in Maine
If the spouses meet all the residency requirements, the Superior Court will approve of the Petition for an uncontested divorce without a doubt.
How to file for an Uncontested Divorce in Maine
The first step to file for an uncontested divorce is to sign the Petition for the divorce. This officially starts the divorce process. You will then have to sign all the other relevant and necessary documents for the divorce procedure. You must also sign the Marital Settlement Agreement to establish and uncontested divorce. Afterwards, you need to serve your spouse with copies of all the divorce paperwork. Your spouse will typically have 20 days to respond to your Petition. In some counties, this term can be extended. The final step is to go to court to schedule the Final Judgement. If everything is correct, the court will confer you the Final Decree.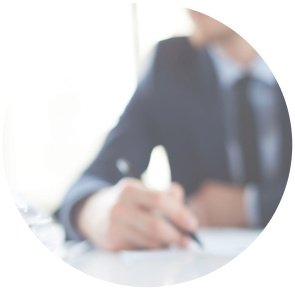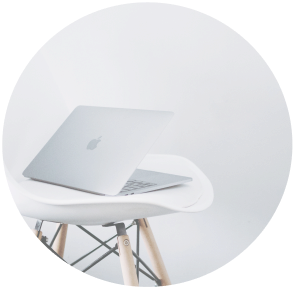 Do-It-Yourself Divorce in Maine
Do-It-Yourself divorce is a process where all the steps of the divorce proceeding are completed by yourself. You prepare all the relevant documents and also represent yourself in court without the help of an attorney. DIY divorce may seem like a good decision, but it is important to keep in mind the following:
Never fulfill any action unless you have 100% assurance that you are doing it right
Check the accuracy of the documents
Serve your spouse with at least 3 copies of each document in advance
Be prepared for the Court Hearing in advance
Have enough money to cover any additional costs
A DIY divorce may be ideal in some situations and can help you save a lot of money. However, it can be rather risky and it may be better to consult with a professional if you are unsure of the process.
How much does an Uncontested Divorce cost in Maine
The average cost of a divorce in Maine ranges from $9,000 - $11,000, according to research conducted in 2018. This includes all the costs such as attorney fees, court filing fees, and any mediation fees. An uncontested divorce can cost a lot less if you prepare all your documents online as it only costs $139. As each case in unique, the final cost for divorce will vary, also depending on your county.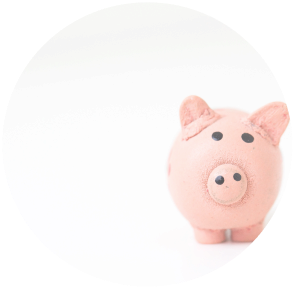 How Long Does It Take to Get Divorced in Maine
Maine law specifies that both spouses must wait 60 days from the date they file the Petition for Divorce until the Final Decree is granted. This is the requirement for an uncontested divorce. A contested one can last up to a year or even longer.
How to serve your spouse in Maine
As the Petitioner, you must your spouse, the Defendant, with copies of all the necessary divorce paperwork. You can deliver them yourself or through the Sheriff. You can also send through certified email or the post. All of them are valid methods, and the court will confirm whether you served your spouse or not. You should serve your spouse within 31 days after you sign the Petition, so make sure to prepare beforehand.
See if you qualify for online divorce
Documents You Need to Get a Divorce in Maine
The preparation of documents if the most important step in the entire divorce process. Every couple should make sure that the paperwork is completed correctly and accurately or risk getting them rejected by the court. Here is a list of the main documents you may need to file for divorce in Maine:
FM-002 Confidential Family Matter Summary Sheet
CV/CR/FM/ PC-200 Social Security Number Disclosure Form
FM-004 Complaint about Divorce (with children)
CV-036 Acknowledgment of Receipt of Summons and Complaint or Post-Judgment Motion
FM-050 Child Support Affidavit (Self-calculating .pdf version requires Adobe 4.0 or higher)
FM-038 Family Matter Summons and Preliminary Injunction
FM-040-S Child Support Worksheet
CV-035 Witness Subpoena
CV-021 Entry of Appearance (for lawyers) 7/00
CV-037 Subpoena about Hearing on Motion for Contempt 6/14
FM-004 Complaint about Divorce (with children) 06/16
FM-005 Complaint about Divorce (no minor children) 4/14
FM-006 Complaint about Determination of Paternity; Parental Rights & - Responsibilities, Child Support 06/16
FM-008 Petition for Expedited Enforcement of Child Custody Determination (UCCJEA) 4/14
FM-020 Entry of Appearance (for self-represented) 4/14
CV-021 Entry of Appearance (for lawyers) 7/00
FM-040-S Child Support Worksheet 8/16
FM-043 Financial Statement 10/10
FM-042 Certificate In Lieu of Financial Statement 4/14
CV-041 Statement Concerning Public Assistance 10/01
FM-050 Child Support Affidavit 4/14
FM-052 Federal Affidavit 4/14
FM-054 Certificate in Lieu of Case Management Conference 4/14
FM-055 Verification of Diligent Job Search 4/14
FM-056 Certificate Regarding Real Estate 4/14
FM-057 Affidavit for Confidential Address 4/14
FM-058 Affidavit and Request for Registration of a Foreign Order 4/14
FM-062 Motion to Modify 6/14
FM-064 Petition for Emancipation 4/14
FM-065 Request for Appointment of Counsel for Emancipation Petition 4/14
CV-067 Application to Proceed Without Payment of Fees 3/13
FM-068 Motion for Contempt 4/14
FM-070 Motion to Enforce 4/14
FM-071 Objection to Final Order of Magistrate 4/14
CV-072 Motion for Service by Alternative Means and Affidavit 4/13
FM-080 Divorce with Children: What to do with these Court Forms 8/09 (not a form)
FM-081 Divorce without Children: What To Do With These Court Forms 1/10 (not a form)
FM-082 Parental Rights & Responsibilities Case: What To Do With These Court Forms 7/16 (not a form)
FM-084 Child Support Table 7/16 (not a form)
FM-087 Important Information Regarding Case Management Conference 7/16 (not a form)
FM-088 Motion to Modify: What To Do With These Court Forms 8/09 (not a form)
FM-089 Motion to Enforce: What To Do With These Court Forms 8/09 (not a form)
FM-090 Motion for Contempt: What To Do With These Court Forms 8/09 (not a form)
CV-092 How To File A Civil Appeal 1/15 (not a form)
FM-093 Foreign Judgments: What to do with these court forms 12/6 (not a form)
FM-108 Important Notice About Mediation 1/05 (not a form)
FM-109 Notice of Registration of Foreign Order 12/00
FM-125 Order Appointing Guardian ad Litem 11/17
FM-132 Child Support Order 7/16
OMB 0970-0154 Income Withholding for Support
Note that not all above these documents will be required as it really depends on your individual case. Check in advance which documents you need to complete and those that you can ignore.
Online Divorce in Maine
Online divorce refers to a process where you prepare all the necessary documents for divorce online without the help of an attorney. This can help you save a lot of time and money.
The online divorce implicates that all your papers and forms are prepared online, without the help of the attorney. It keeps your time and money a lot and makes the procedure much quicker. Steps of the online divorce process include:
Determine the type of divorce you will have
Order the necessary documents and forms to file with the court online
Pay a reasonable price of $139 for a packet of prepared paperwork
Wait for 1-2 days until the documents are complete
Download the forms in PDF-format and file them at the Superior Court
Online divorce has been gaining in popularity recently, and is definitely worth considering if your individual case is qualified.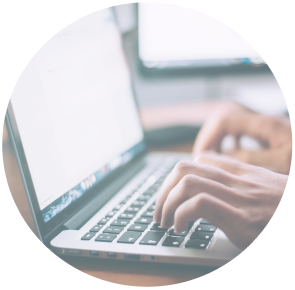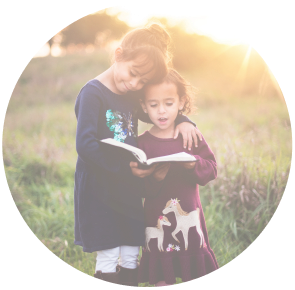 Rules for child support in Maine
One of the most fundamental aspects of the divorce process that should not be ignored is the issue of child custody. Both parents have equal child visitation rights unless the Superior Court rules otherwise. There are two forms of physical custody:
Joint custody - this is when both parents take care of the child
Individual custody - this is when only one parent takes care of the child and supports them financially. According to Maine law, child support is calculated as a percentage of the total combined income of both parents. The rules around child visitation can sometimes be vague. Parents take care of the child together, but children who are over the age of 14 may choose the parent they wish to live with. The other parent will have visitation rights, put down by the Superior Court. The parents can divide the physical custody on their own terms if they are able to come to an agreement.
Rules for spousal support in Maine
The Superior Court takes into consideration several different factors when it comes to spousal support:
Total income of both spouses
The marriage term
Where and with whom the child will be living with
Tax rate of both spouses
Health state of both spouses
Future financial outlook of both spouses
All of these are important items that the Superior Court considers when making the Final Verdict in terms of spousal support.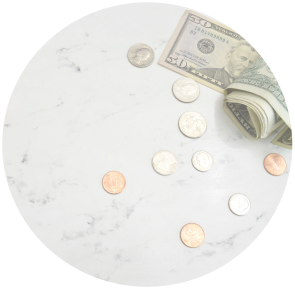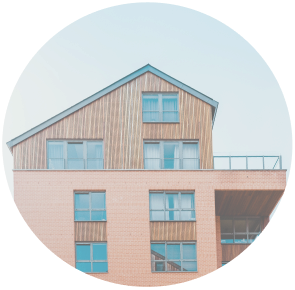 Division of property in Maine
According to Section (953)(1) of the Maine Revised Statutes, the Superior Court makes a decision on the division of property based on different factors such as:
The contribution each spouse made to the common marital property
The value of the common marital property
The current financial situation of each spouse
There are two types of property:
Marital property
Individual property
Marital property is divided while individual property is not. There are certain factors that make a property individual:
The property is considered to be a gift to one specific spouse
The property was purchased individually by one spouse long before the marriage
The property belongs to one of the spouses after a Divorce Decree
The Superior Court examines all this information before making a decision on property division if an uncontested divorce takes place.
Divorce Mediation in Maine
Divorce mediation is a process that is aimed to help a couple negotiate and come to terms with issues of divorce. The spouses can have a lawyer help them negotiate in the courtroom on uncertain questions. The lawyers represent the rights of each spouse and can also negotiate with each other. In Maine, the Superior Court arranges a mediation process in the case of a contested divorce.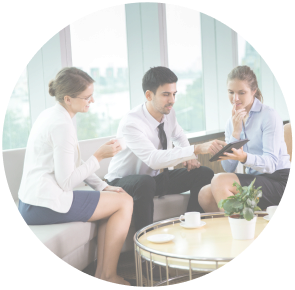 Recent reviews
is quick and easy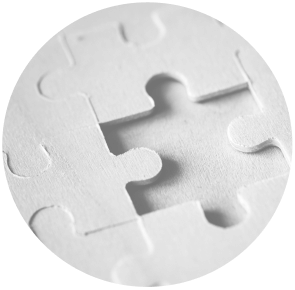 How to divorce a missing spouse in Maine
In order to divorce a missing spouse, you must first try your best to search for them. If you fail to locate them and provide the court with evidence of your efforts, you can request a Service by Publication. In some counties in Maine, the publication can only be made once. You will include a photo of your missing spouse and file a missing person report. If your spouse continues to be missing, the Superior Court will grant you a divorce even without their participation.
Default Divorce in Maine
As the Petitioner, you are required to serve your spouse will the necessary paperwork for divorce. If your spouse fails to respond to your Petition, you are granted a default divorce. In such a case, you are not required to impart any of your financial data or other related information to the Superior Court. You must just adjust the required documents to file with the court. If everything is done correctly and your spouse fails to respond, the court will grant you the Final Decree in time.
Default vs No-Fault Divorce in Maine
Generally, a No-Fault (uncontested) divorce is easier than a default one because it is typically faster, cheaper, and more straightforward. A contested one has its own unique features that are different, depending on the individual case. If your spouse lives in Maine, you have 20 days since the day you file the Petition to serve them with the paperwork. If either you fail to serve or your spouse fails to respond, then the case is automatically considered to be a default divorce.
How can I get a Default Divorce Hearing in Maine?
In order to get a default divorce hearing, you must complete the same steps of filing the Petition and serving your spouse with the necessary paperwork. If your spouse (the Defendant) fails or refuses to respond to the Petition, the Superior Court will schedule the Default Hearing without the participation of your spouse.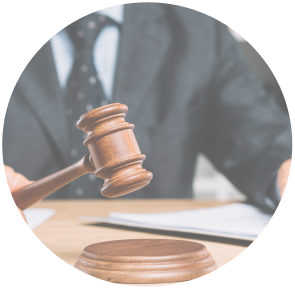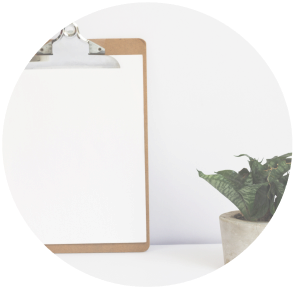 Annulment of the marriage in Maine
The annulment of marriage can be a complicated procedure in Maine. There are a few grounds for annulment:
One of the spouses couldn't recognize the legal marriage
One of the spouses was under the age of 18 at the time of marriage registration
Spouses are blood relatives
One of the spouses has another legal marriage
The marriage as a result of a fraud
The annulment of marriage recognizes the legal marriage as not only dismissed, but also treats it as it never even existed. Issues regarding child custody and common debts should still be disputed in the Superior Court, according to Maine legislation.
Legal Separation in Maine
The legal separation is a standard settlement in Maine. Spouses request it when they want to live independently, but are not ready to terminate the marriage completely. In general, legal separation in Maine lasts for one year during which the spouses decide what to do moving forward. The spouses are not allowed to cohabitate with anyone else during this period and until the marriage is officially terminated. If one of the spouses breaks this law, the other spouse may accuse them of adultery. In this case, the outcome will inevitably be a contested divorce.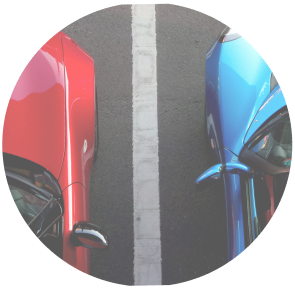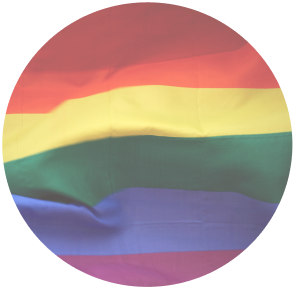 Same-Sex Divorce in Maine
Same-sex marriage and divorce are recognized in the State of Maine. Domestic partnership is also deemed legal and have the same rights as an official marriage. For same-sex couples, the process of divorce is the same as any other: they must meet the relevant residency requirements and complete the standard steps of the divorce procedure.
Military Divorce in Maine
To divorce a spouse in the military, you must notify them of your intent in advance and serve them with all the necessary paperwork. You can request the help of the Sheriff and the commander of your spouse in serving the documents. All the other steps of the divorce process are the same as a regular civil divorce. The only difference is if your military spouse is unable to respond due to being in active service, the Superior Court will postpone the serving period until they are done.
How to divorce a spouse in a jail in Maine
The process to divorce a spouse in jail is very similar to that of any other divorce process. The one exception is that the Superior Court will take into consideration your spouse's case in jail when making the final verdict, depending on how severe or light it is.
See if you qualify for online divorce
Divorce filing fee
Court filing fees are in addition to the cost of using DivorceFiller.com. This cost may vary by county. Please check with your local courthouse to determine the exact amount.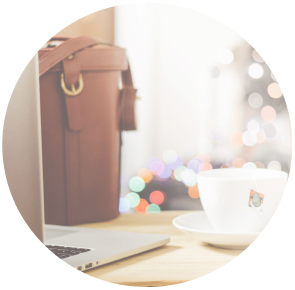 Can a filing fee be waived?
In Maine, the court filing fee can be waived. The requesting spouse must complete and file the waiver with the court, along with the necessary documents proving your difficult financial state. If the court deems you as financially unable, they will approve your request.
How we can help
We understand that the divorce process can be quite stressful and difficult to endure. That is why our services are aimed to helping you get through the process as quickly and easy as possible. With just a short online interview, we prepare you a customized packet of documents that fit the requirements of your individual case. Contact us if you have any questions, as we are always here to help.
Liabilities to our clients
Affordable price for your completed divorce forms
Complete the process online at your convenience
Excellent customer support
No hidden fees
Instructions review on-demand
100% Satisfaction Guarantee with Uncontested Divorce Forms
All forms meet your state and county requirements
91 happy users
just received documents