How It Works
Petersburg Borough divorce process officially begins at the moment the Petitioner (the spouse who initiates the case) is filing for divorce in Petersburg Borough, Alaska. But a significant groundwork is to be done even before choosing an appropriate Petersburg Borough divorce court…It's all about preparation of Petersburg Borough divorce forms. The task is, foremost, to select the necessary documents needed for a certain unique divorce case, "pulling" them from great number of forms the court websites provide.
Secondly, all the Petersburg Borough divorce paperwork should be completed correctly and on time, what is not so easy as you may know if ever have faced the US red tape. By the way, the emphasis on exactly the Petersburg Borough divorce papers is not random here.
Did you know that every county may have its own rules and legal nuances in matter of divorce terms? So even if you've read a lot about divorce in the USA you still may know nothing about how to file for divorce in Petersburg Borough, Alaska, in your town. And in addition, the information provided by all these state judicial websites is often quite general and incomplete.
This is why using our service can be a good bargain when filing for divorce in Petersburg Borough! We are here to prove that your divorce in Petersburg Borough, Alaska can be pretty straightforward, smooth, and inexpensive - just follow the main steps outlined in this section. Learn more
Provide us with general information about your case in a brief interview. We need it to customize your forms.
Pay a reasonable fee of $139 for the service (Notice! This fee for using DivorceFiller is separate from the Petersburg Borough divorce filing fee, which covers the cost of court services and is to be paid directly to the local court).
Wait for your individual divorce paperwork packet to be prepared. It can be ready within two business days or less. Your completed divorce forms are ready to be signed and submitted to the court, so follow our simple court filing instructions that will be provided with the forms.
You can make sure that in the Petersburg Borough, quick divorce documents preparation is possible and affordable. Just move through the process until your divorce is finalized by the court. You definitely made the right choice of how to get a divorce in Petersburg Borough, Alaska!
Disclaimer: DivorceFiller is not a law firm and its services, website, forms or templates are not a substitute for the advice or services of an attorney. DivorceFiller provides access to computer-aided self-help services at your specific direction. DivorceFiller's website and written instructions provide general information about the divorce process only; we cannot give you any specific advice, opinions or recommendations as to your selection or completion of forms or your particular legal rights, remedies or options. DivorceFiller.com is a website that provides access to self-guided online questionnaires. DivorceFiller does not sell blank forms, and a user can download those on a court's website.
Communications between you and DivorceFiller are governed by our Privacy Policy but are not covered by the attorney-client or work product privileges. Your access to DivorceFiller's website is subject to and governed by our Terms Of Use. Any purchase from DivorceFiller is subject to and governed by our Terms of Service.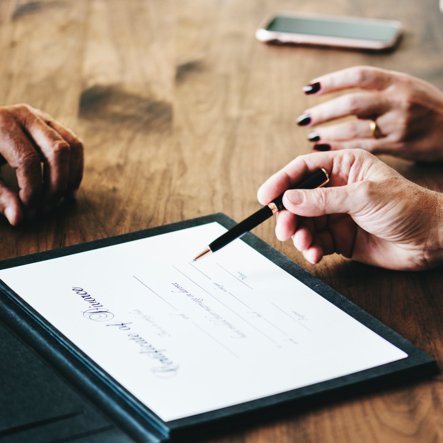 Online Divorce vs Divorce with a Lawyer
Petersburg Borough divorce proceeding is complicated enough and, anyway, it requires the special consideration from the side of both spouses willing to get a Divorce Decree and the Petersburg Borough Court. Filing for divorce in Petersburg Borough, Alaska, can be accomplished both with the help of a lawyer and with the help of the online divorce service making the whole Petersburg Borough divorce process much easier and far less expensive. If you are still wondering how to get a divorce in Petersburg Borough, AK, you should take into account several reasons, why DivorceFiller.com seems to be the best choice of yours.
Firstly, the fee for dealing with the Petersburg Borough Uncontested divorce paperwork online is flat and reasonable, it is $139 for the whole process. There are no extra fees, except for the court filing fee which is required in all cases, and the cost of the online service does not depend on the time spent on dealing with the divorce papers. In comparison with the online divorce service, a lawyer is likely to have a fee for one hour of his/her work, and consequently the price for dealing with the documents might be much higher.
Secondly, there is a possibility that Petersburg Borough divorce Court may not approve the divorce papers with some crossing-outs. It can make the divorce process last significantly longer. DivorceFiller.com never makes mistakes in the divorce documents, when you file for the divorce in Petersburg Borough, Alaska, with the help of our service, you can be sure that the Petersburg Borough Court accept your documents for the divorce. In addition, DivorceFiller.com prepares the Petersburg Borough divorce forms as fast as possible. The usual processing time for the whole divorce package is 1-2 business days.
A lawyer may be too busy to spend the same time on the documents for your divorce and may probably keep you waiting for your ready paperwork. So if you want to complete your divorce in Petersburg Borough Court without any complications and pay less, you are welcome to DivorceFiller.com.
Reasons for choosing DivorceFiller
What is the very reason why should you choose DivorceFiller.com if you file in Petersburg Borough Divorce Court? Well, there are various reasons for it. To begin with, the first and the most compelling reason is the affordable price for your completed divorce forms in Petersburg Borough.
You pay $139 and stay sure that we will never ask to pay more or charge some extra fees for dealing with your documents. Please note you will always be required to pay a court filing fee which is separate from DivorceFiller's fee. In case of any questions regarding the process of dealing with your Petersburg Borough divorce papers online, we will be glad to give you the required information.
We appreciate our clients and do everything for their support. You can also get the instructions review on-demand of how to file for divorce in Petersburg Borough, Alaska. You will get 100% Court approval guaranteed Uncontested Divorce forms within up to two business days or less. These are just a few reasons to have your divorce documents prepared with our service, so we are ready to help you right now!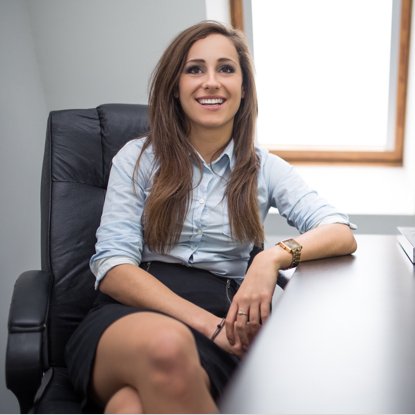 See if you qualify for online divorce
Divorce Courts in Petersburg Borough, Alaska
Petersburg Court
Court Address:
17 North Nordic Drive, Petersburg, Alaska 99833-1009